TDA Summit VI set for June 26-27: Effel, Johnson, & Duchateau Join TDA Board
The Poker Tournament Directors Association (TDA) proudly announces expansion of its Board of Directors. Jack Effel, Neil Johnson, and Tab Duchateau will join the Board and help guide Poker TDA Summit VI at the Venetian in Las Vegas, June 26 and 27, 2013. All TDA members are cordially invited to RSVP for this free event and help standardize poker tournament rules worldwide.
Jack Effel is Vice President of International Poker Operations for Caesars Interactive Entertainment and World Series of Poker Tournament Director.
Neil Johnson is Head of Live Poker Operations for PokerStars Europe.
Tab Duchateau is Tournament Director of the Borgata Hotel & Casino.
"The TDA has grown from 24 tournament directors at our first Summit in 2001 to more than 2000 members in 41 countries today. Over this time, the entire membership has come to greatly respect Jack Effel, Neil Johnson, and Tab Duchateau for their wisdom and hard work in support of the TDA mission. They literally bring a world of experience to the Board and will help lead the Association for years to come," said founding TDA Board Member Matt Savage.
The Poker Tournament Directors Association is a voluntary poker industry association founded in 2001. The Association is dedicated to improvement and standardization of tournament rules globally. Membership is free and open to all personnel involved in the poker tournament industry.
The TDA Summit is the biennial meeting of the Association where rules are discussed and approved by democratic super-majority vote. To RSVP for Summit VI, for more information, or to suggest rules changes, click here.
There is no cost for TDA members to attend Summit VI thanks to generous support from the Venetian Las Vegas, the world's largest 5-Diamond resort, Genesis Gaming Solutions, the leader in poker room & pit management systems, and the Global Poker Index, the poker ranking authority.
For information on joining the TDA, please visit the TDA join page. To RSVP for TDA Summit VI, click here.
The Poker TDA welcomes media attendance at all Association events. RSVP registration is requested. For media inquiries please email: TDAGroup@PokerTDA.com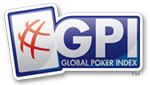 Global Poker Index

Genesis Gaming Solutions
For information on past TDA Summits please click here