Poker TDA Mobile App
Have the TDA Rules in the palm of your hand with the new Poker TDA App for Apple and Android.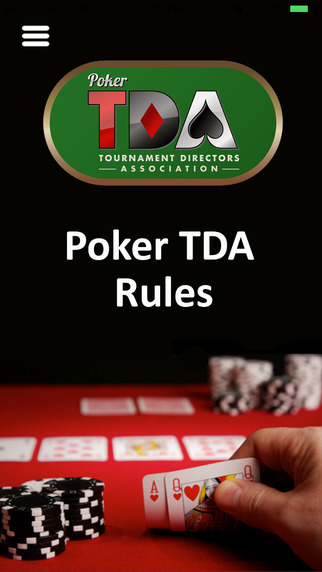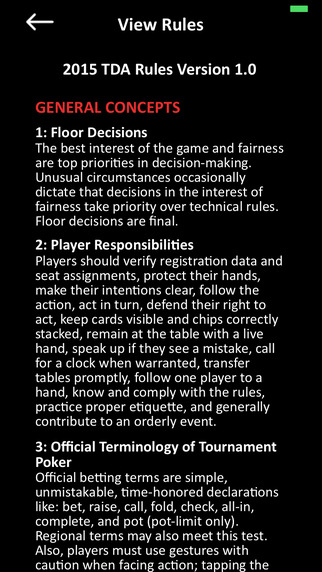 The Poker TDA mobile app is produced courtesy of Steve Piper, CEO of Cyber Edge Systems. Many thanks to Steve for his tremendous work on this project!
Other Apps
TDA Rules App in multiple languages by Bill Morrison.
Currently available for Apple here: https://itunes.apple.com/us/app/tda-rules/id1227806807?mt=8
This app is produced courtesy of Bill Morrison. Many thanks to Bill for the great work on this product! Discuss this app on the Poker TDA Forum here: https://www.pokertda.com/forum/index.php?topic=1400.0